Five Land Clearing Related Services Offered at Drinkwater and Drinkwater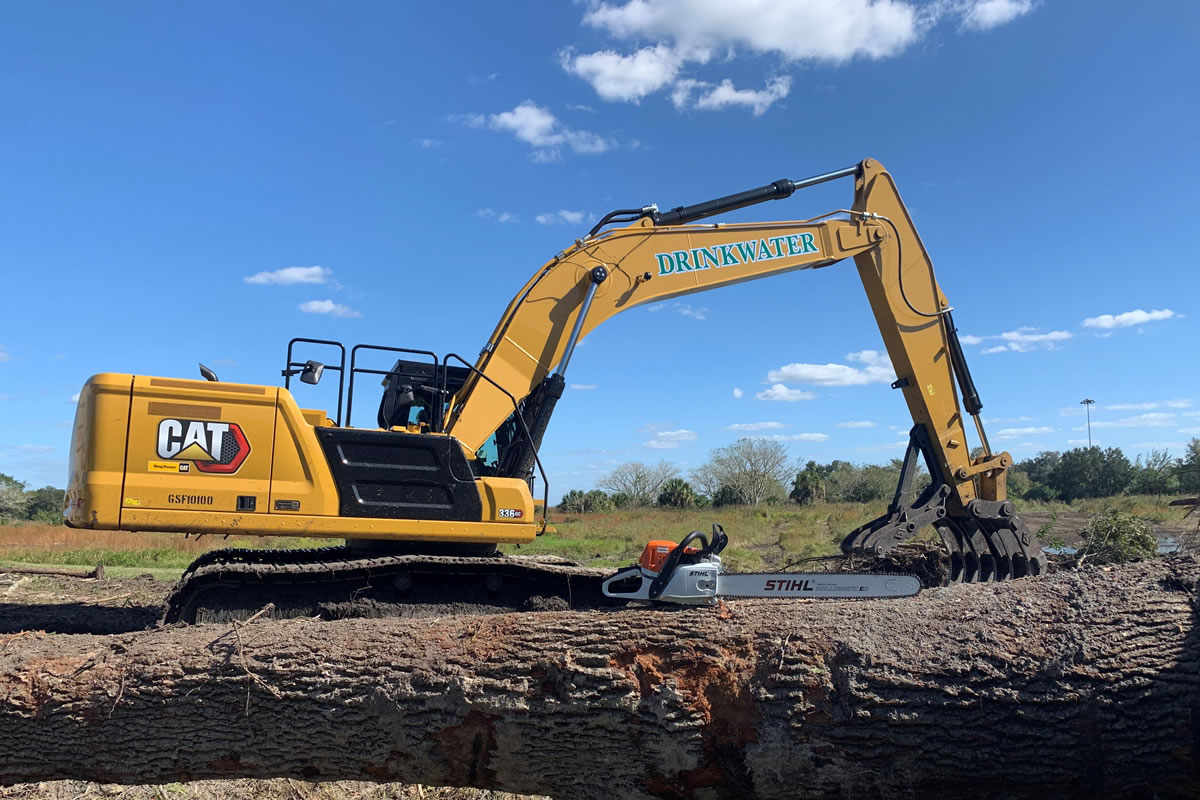 Are you looking for logging services? Do you need to have land cleared to make way for residential communities or municipality complexes? Are you in need of roadside mowing? At Drinkwater and Drinkwater, we offer many land clearing in Oviedo and related services to help prepare your land for future projects. We make it easy for you to plan and implement any construction projects are land that is ready for whatever you need to do to it. There are a few land cleaning related services offered at Drinkwater and Drinkwater that you may need this year.
Land Clearing
We have worked in land clearing for many decades, which has given us the experience and opportunity to refine our services and allow for smooth and workable land that is ready for your project. We focus on planning and safety so that your land is cleared to your expectations, the project stays on budget, and the safety concerns are met.
Logging
If you are clearing land with many trees that are usable for lumber, you may also want to add logging services to your list. We have the equipment to cut and handle lumber, transport the lumber to where you need it to go, and quickly perform all logging-related jobs. This can actually save you money on large projects, as you can either sell or use the lumber yourself.
Forest Management
Another popular service we offer is forest management. Our forest management services aim to manage issues like decay, overgrowth, aesthetics, and timber. We reduce any of the risks on the jobsite, remove invasive or pest species, and clear over or undergrowth that can be causing issues in your forests. Our job is to make sure your forests are thriving and stable ecosystems while also being attractive and clean.
Wetland Mitigation
Here in Florida, we have many wetland areas that are home to unique plants and animals. These areas need to be preserved and protected in order to allow the species to thrive. Our wetland mitigation services provide you with management of these areas when you are working on nearby projects. To protect and minimize any disruption to these lands, you will want to have professionals overseeing your jobs. We ensure that all laws and regulations are followed to protect these sacred wetlands.
Disaster Relief
Florida is often hit with many hurricanes that can leave our yards and properties heavily damaged. From fallen trees to excessive brush and twigs blown around your yards, this can leave you with quite a mess to clean up. Hiring professionals to take care of any disaster relief and cleanup is a service we offer to many residents that are overwhelmed with how to care for their yard after a large storm rolls through. We will leave your home as it once was so that it is safe and attractive for your family and loved ones.
These are just a few of the many land services for land clearing in Oviedo performed by the professionals at Drinkwater and Drinkwater. When you are looking for quality services in land clearing, mowing, or logging, contact us to hear more about our quotes and estimate today.