What to Do If Your Home Has Suffered Storm Damage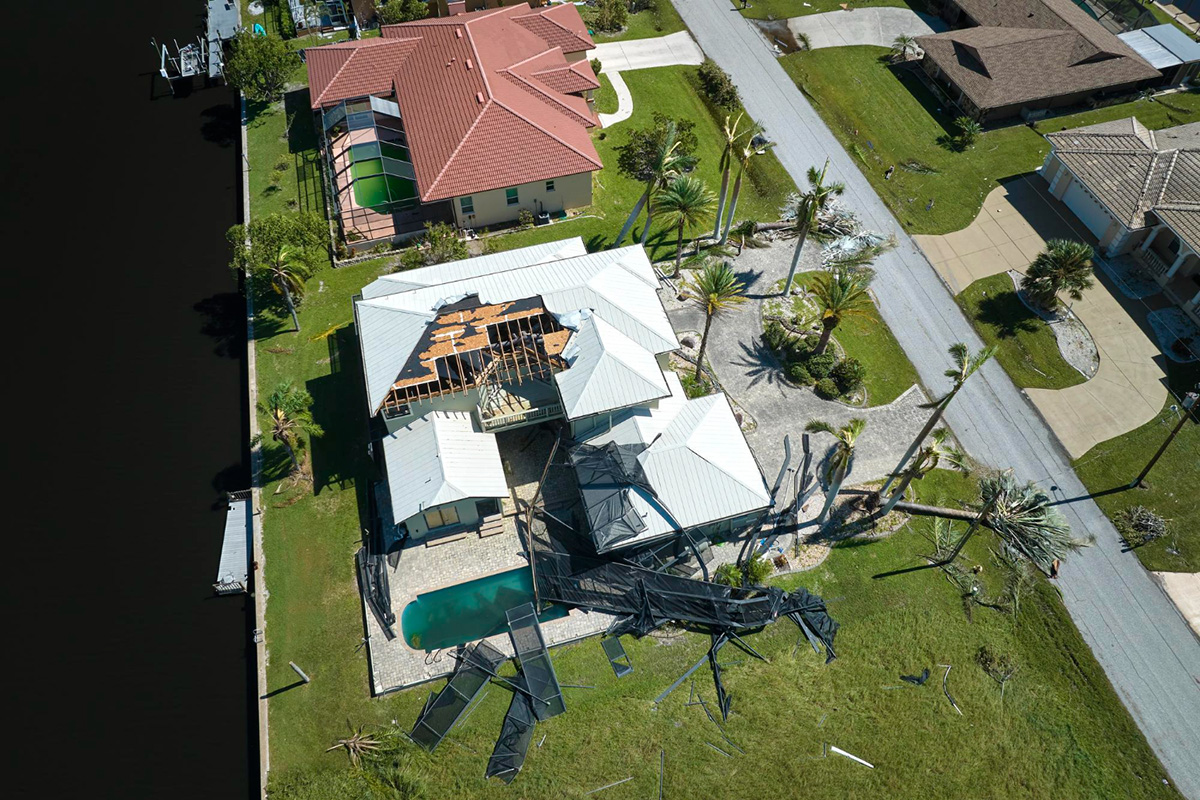 When a storm hits, it can be scary and unpredictable. In addition to causing damage to infrastructure, storm damage can also impact houses, leaving you with a lot to worry about. You will not only find it difficult to handle all the emotional stress, but you will also have to deal with the costs of repairs. In this article, we will inform you about what to do if your home has suffered storm damage.
Step 1: Contact Your Insurance Company
The first step to take when you suffer any kind of storm damage is to contact your insurance company. Remember that your insurance policy likely covers damage caused by wind, hail, or storms. Ensure that you have a clear understanding of precisely what your policy covers and what types of claims you can file. If you are unsure about any part of your policy, get in touch with your insurance provider as soon as possible. Having a clear understanding of your coverage can make things easier for you and help you get started on making your claim.
Step 2: Document the Damage
Before you start cleaning up the storm in your home, you should take the time to document the damage. Begin by taking photos or videos of the damage you find. Take as many images as possible to provide evidence of the scope of storm damage on your property. When you contact the insurance company, you need to provide sufficient proof of damage to start the claims process.
Step 3: Hire a Public Adjuster
After documenting the damage, you should call a trustworthy public adjuster who can help you get the most out of your insurance claim. They will help you receive a fair settlement by sifting through the damages and pointing out any missing items from your estimates. They will be your representative throughout the claim adjusting process, ensuring that you are adequately compensated for the damage done to your property.
Step 4: Make Temporary Repairs
Once you have contacted a public adjuster and await their arrival, you may take some temporary steps to minimize the risk of further damage or safety threats. You may board up broken windows, cover part of your roof, stop water leaks, or do any simple repairs to prevent additional damage. Be sure to keep receipts and an itemized list of expenses, for these can be used later as part of your insurance claim.
Step 5: Stay Safe
Make sure that you stay safe while engaging in repairs. Dealing with any kind of storm damage can be dangerous, making it best to leave it to professionals. While handling the damage yourself, ensure that you wear appropriate safety gear to keep yourself safe from harm.
Conclusion:
Getting your home back to normal after a storm can be a tough task, with an array of problems to deal with, such as inspection, insurance claims, cleanup, and repair. With our tips on what to do if your home has suffered storm damage, you'll be able to handle the situation with ease. By following the steps we have highlighted above, you'll be better prepared to manage the plan of action required to repair the damages done. We hope this article has been helpful as you work to restore your home to its former glory. And, if you need a public claim adjuster in Central Florida, don't hesitate to contact Ultra Property Damage for a free consultation.